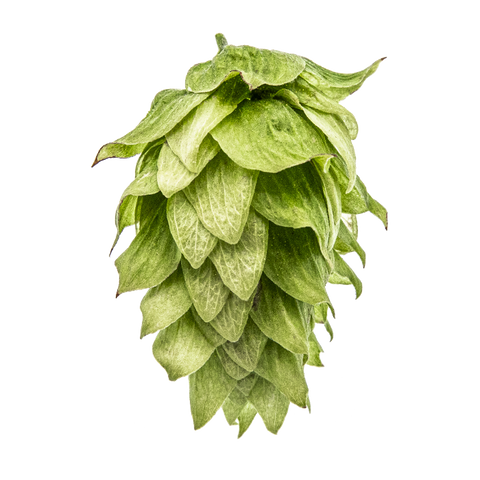 NZ Chinook
---
(10.5-14% AA)
New Zealand grown USA bittering cultivar.
Breeding:
Developed by the USDA breeding program in Washington State and released in 1985 as a high alpha bittering variety, NZ Chinook is a cross between Petham Golding and a USDA male. In recent years, it has found favor as a dual purpose hop in the craft brewing community as a result of its spice and pine aroma characteristics.
Brewing:
"We love NZ Chinook. It is featured in our most popular beer, The Wellingtonian NZIPA and packs plenty of punch. Big grapefruit character with a pinch of pine. Can be an all purpose hop but we try to maximise the flavours by using them at the whirlpool and dry hopping stages. It's a great all round hop with some distinct differences to it's US grown sibling. Great for most hop forward styles."
– Dale Cooper, Head Brewer, Fortune Favours, NZ
Applications:
NZ Chinook hops are noted for their higher Geraniol content, which is biotransformed by yeast into Citronellol a highly-sought-after aroma compound in fruit-forward IPAs. A distinctive alpha variety that has morphed into a dual-purpose hop commonly used in classic West Coast style IPAs.
Resources:
---
---
Need help?
+64 3 544 8989
nzhops@nzhops.co.nz