About NZ Hops Ltd.
We are a cooperative of Master Growers, built on family values, whose legend and cultivars have been crafted for over 150 years with creativity and passion, aiming to be the most revered supplier of hops to the world.
From our humble beginnings, we have grown into a strong and prominent primary industry in New Zealand. In 2020 NZ Hops Ltd. are exporting to over 20 countries around the world with key markets being the USA, UK, Australia and Asia.
Featured collection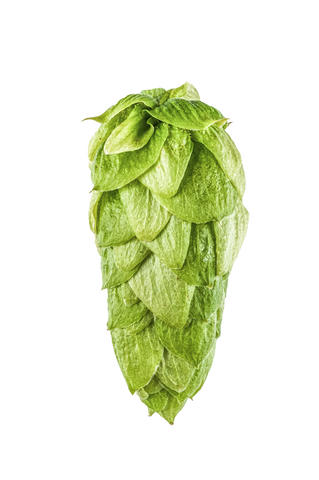 ---
(9-10.5% AA)
The unique oil chemistry profile of this hop produces unique flavours and aromas of Red Fruit, Candy/ Lolly, Citrus, and Tropical Fruit.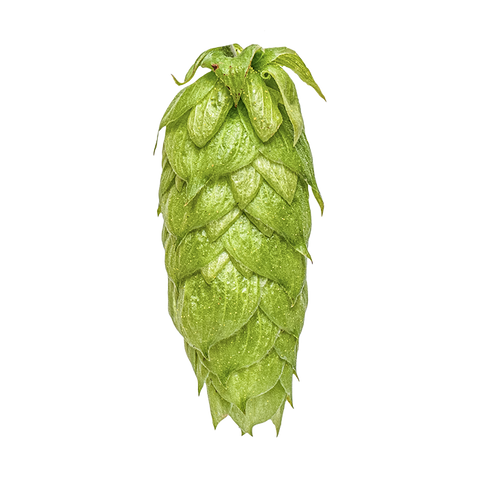 ---
(10-13 % AA)
An aroma /dual purpose flavour hop with distinctive New World white wine characters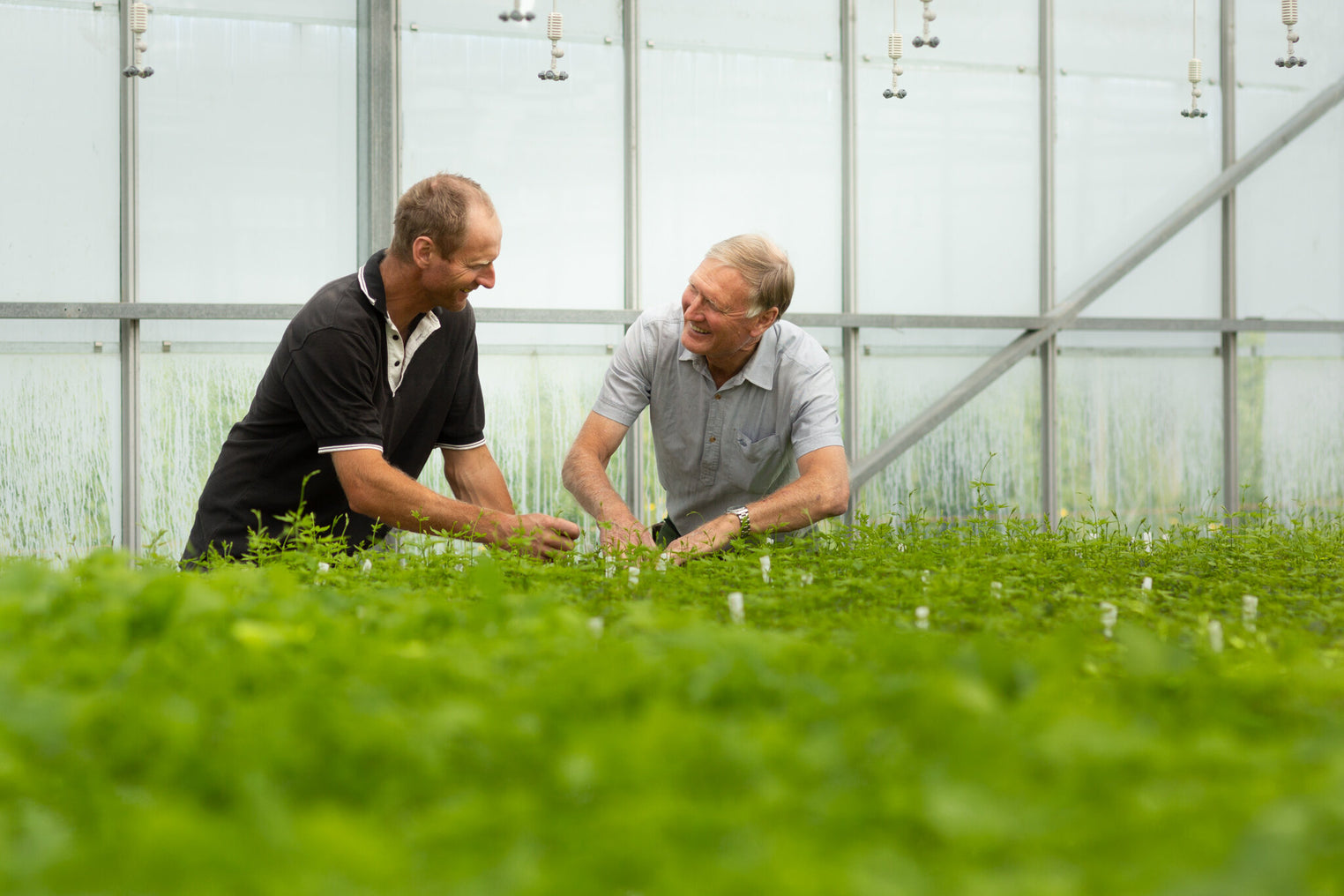 Mac Hops – Nelson, New Zealand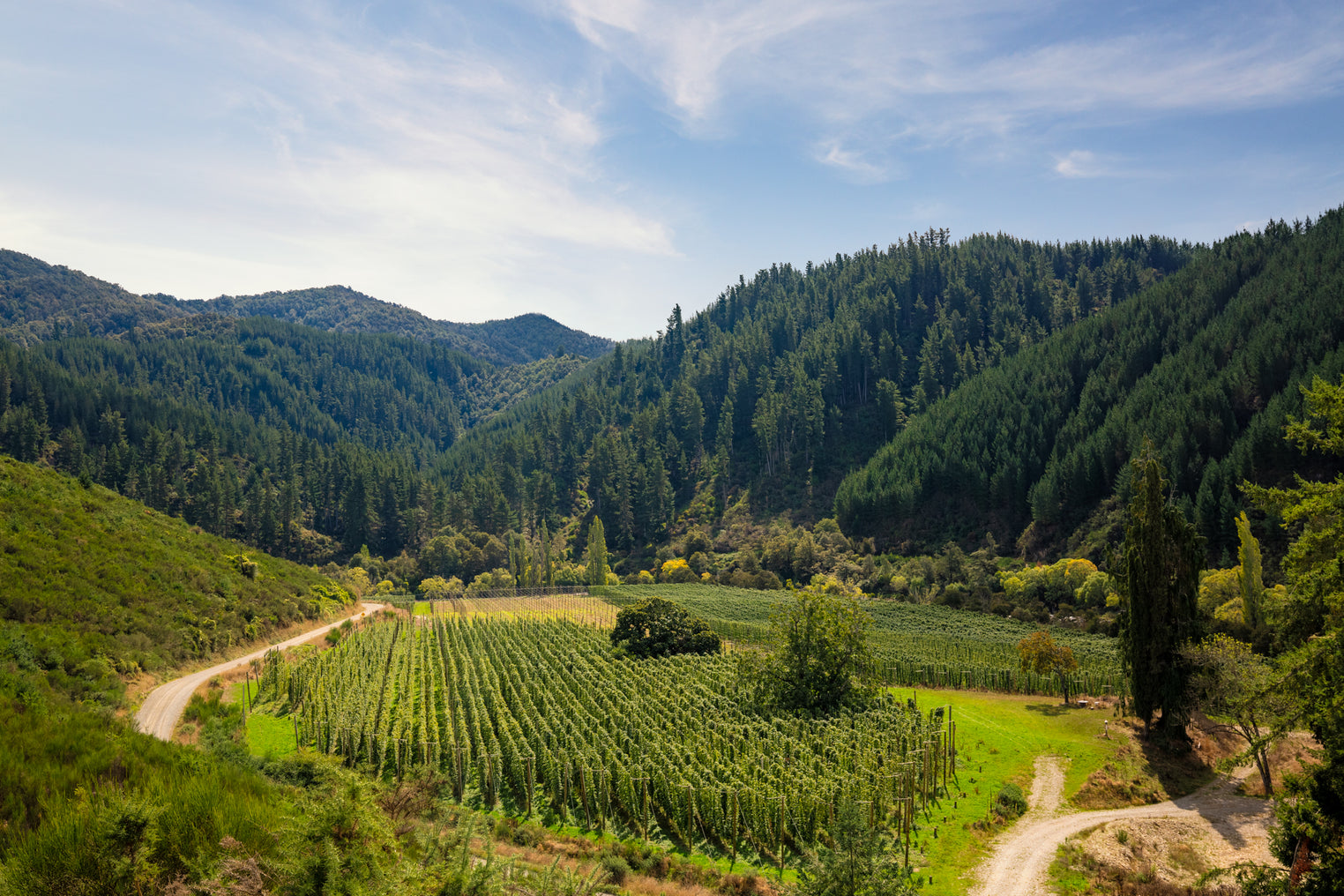 Wangapeka Farm - Nelson, New Zealand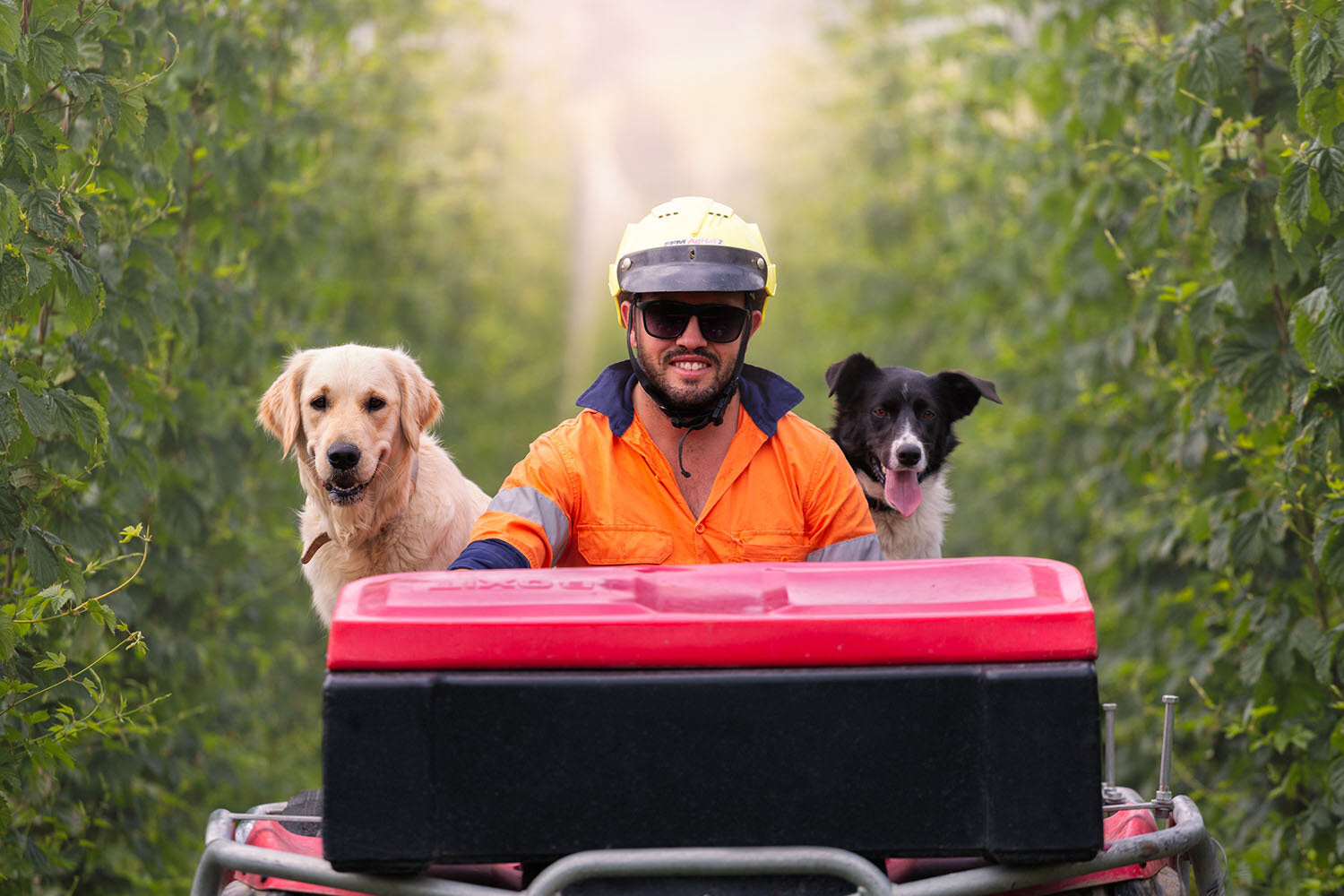 Cameron Ealam – Holmdale Farm, Wakefield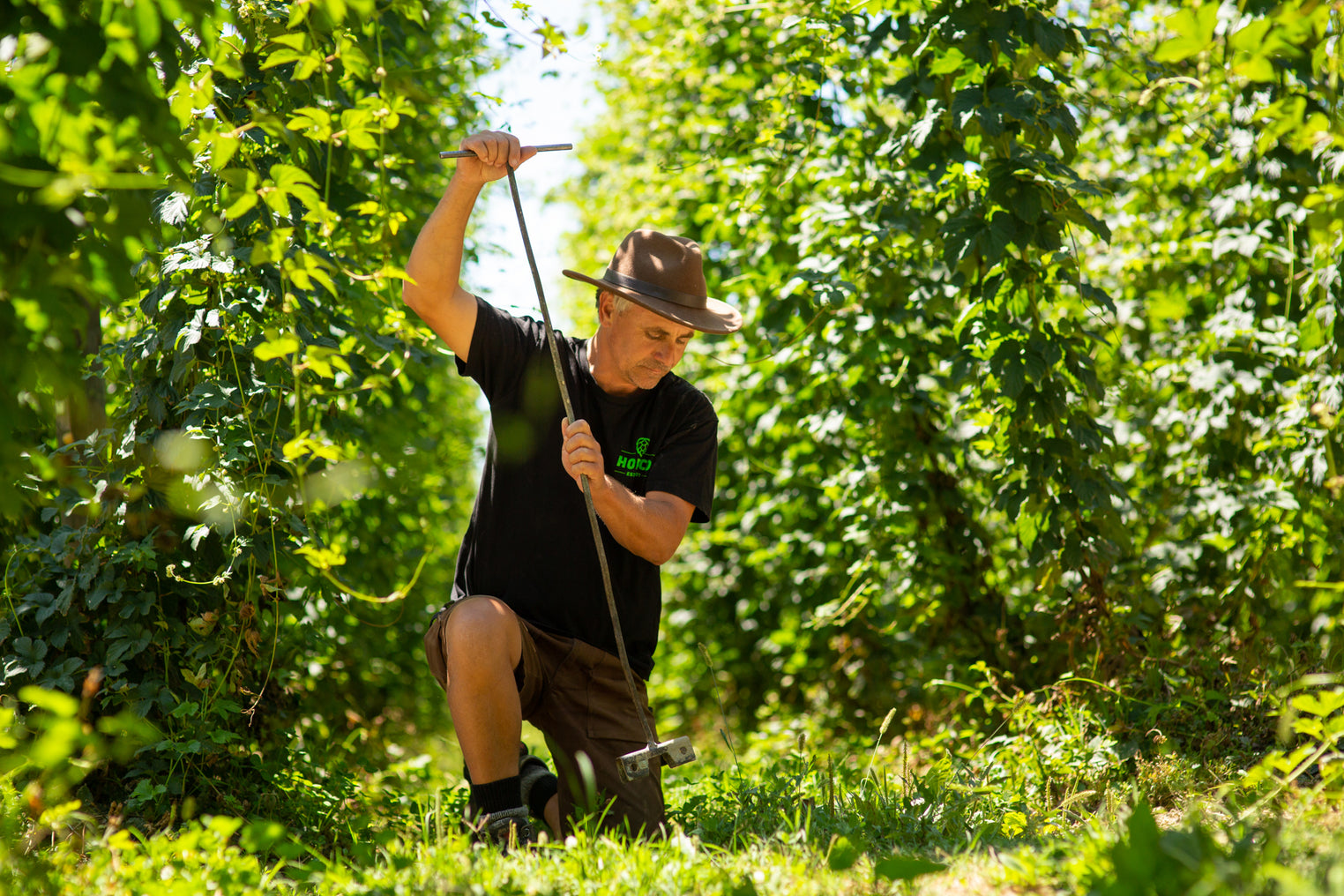 Oast House Farm - Nelson, New Zealand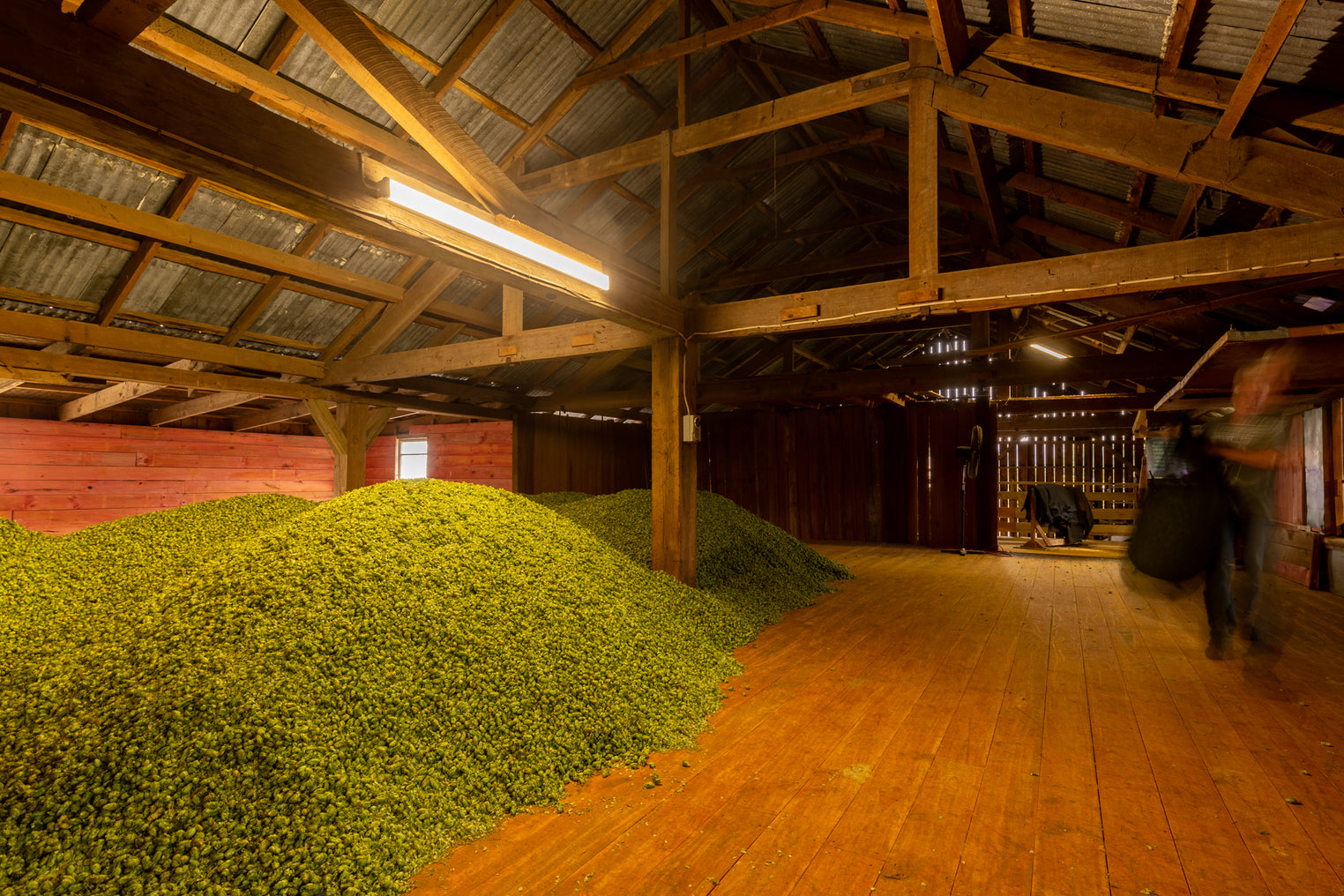 Fox Hill Farm - Nelson, New Zealand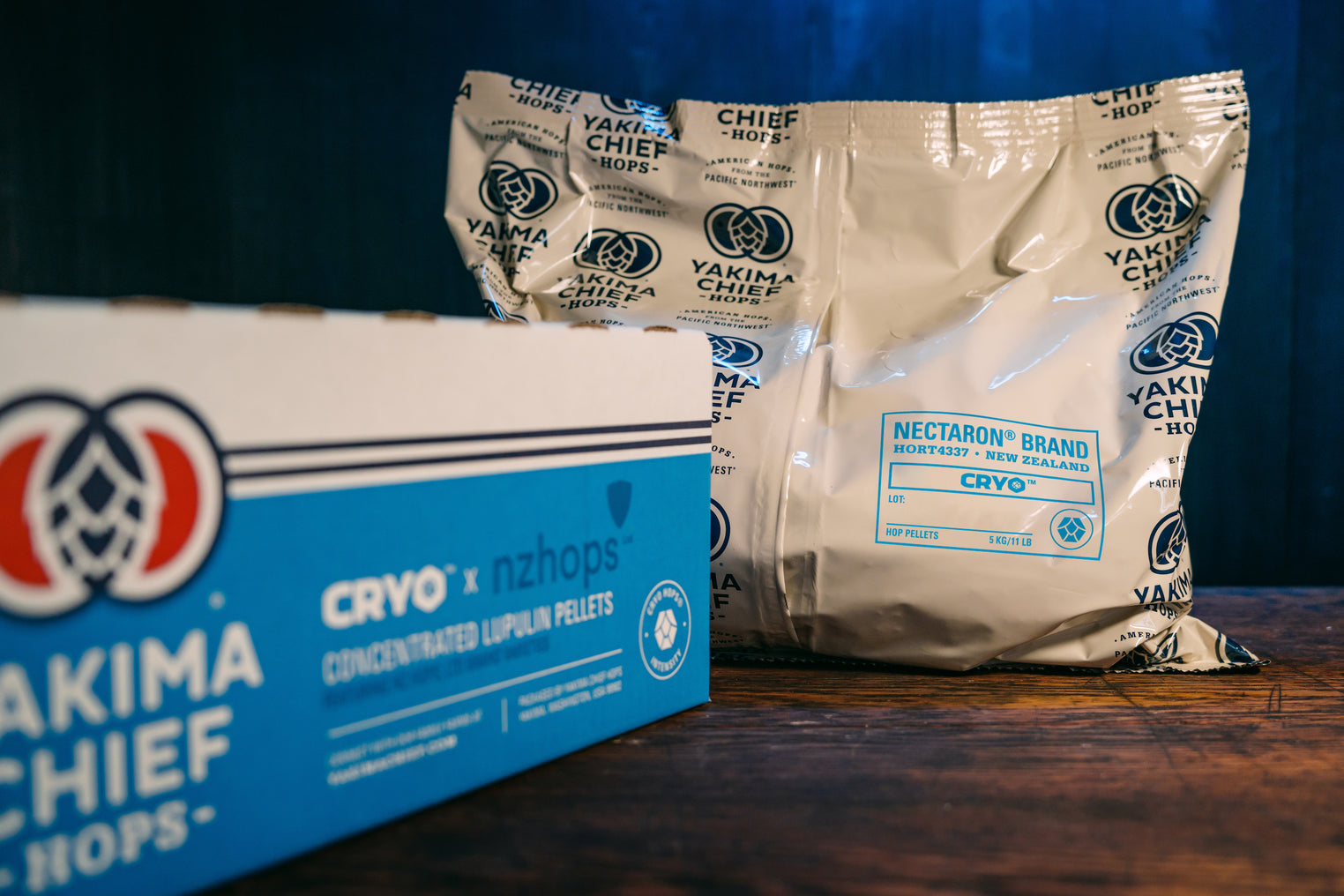 News.
NZ Hops Ltd Goes Cryogenic - Brewing with NZ Cryo Hops®
19/07/2023
---
When NZ Hops Ltd and Yakima Chief Hops® announced their global partnership in January 2023, the first question on every brewers' lips was: "Are you going to put New Zealand varieties into Cryo Hops® format?" Before you could say double dry-hopped, YCH had been to New Zealand, done hop selection and created Cryo™ versions of NZ Hops Ltd's "big four" — Nectaron®, Nelson Sauvin™, Motueka™ and Riwaka™. "We moved a few mountains to make this happen," says YCH Marketing Director, Pascal Fritz. "We fast-tracked these products big time. Kudos to the operational team and Cryo team to make it work." The first NZ Cryo Hops made an appearance at the Craft Brewing Conference in May, after which legendary hop breeder Dr. Ron Beatson did a whirlwind tour of North America, taking the Cryo versions of his creations to some of the country's best breweries — Russian River, Firestone Walker, Other Half, Hop Butcher, Ghost Town and Common Space.  New Zealand hops definitely created a sense of FOMO thanks to the small volumes and the incredibly high demand for their big oils, and big flavours but the deal between NZ Hops and YCH means a more consistent supply for brewers chasing these lush flavors of tropical fruit, citrus and diesel. "The early response from brewers is overwhelmingly enthusiastic," Fritz adds. "Brewers are really excited about using the product – they were already excited about getting it in T90 format and it's been a smashing success in Cryo™ brand pellets." The benefits of Cryo Hops® brand pellets are well documented: from more intense flavors and aromas, to better sustainability outcomes thanks to reduced transport costs, a decrease in hop creep and just better bang for the increasingly precious buck. Intense Flavour Dialed Up And with NZ Hops the Cryo versions are taking already powerful hops and dialing the flavour and aroma up to 11. As New Zealand's premier hop breeder for decades, Dr. Beatson knows hop aroma and flavours inside out but even he was blown away by the power of the Cryo Hops. "When we opened up the first bag of Nectaron® Cryo with Sam Richardson at Other Half Brewing in Brooklyn it just blew our minds with the array and pungency of the aromas. There was big bold tropical fruit, citrus, passionfruit and, of course, the stonefruit it's known for. It really was very intense." Richardson concurred. He used Nectaron® Cryo in a triple dry-hopped version of Other Half's All Nectaron® Everything, "The Nectaron® T90 pellets were already pungent … but the Nectaron® Cryo is insane. It just filled the room with aromas," Richardson said. Jude at Hop Butcher for the World described the Motueka™ Cryo, "Orange sherbet, lemon meringue, big limes. Real plush and vibrant, and it gets a 10 for delivering impact." Justin Burdt at Ghost Town Brewing in Los Angeles, California created Kryos, a West Coast IPA which was made with Nelson Sauvin™ Cryo, Riwaka™ Cryo and Nectaron® T90. He was particularly blown away by the hard-to-get Riwaka™, famed for its passionfruit and diesel aromas. "Oh my God, the Riwaka™ Cryo smells f**king incredible. The beer was in your face before we even dry-hopped it." He described the flavour profile as "blackcurrants, diesel fumes and mandarin". At Russian River, Vinnie Cilurzo did a Nectaron® Cryo IPA called Docta Ron, in honour of Dr. Beatson. He later emailed Beatson saying: "The beer really turned out great, the aroma and flavour of the Nectaron® is so intense but very clean and precise.  The Cryo version really takes the hop character to the next level.  I liked the beer so much I plan to recreate it and pour it at the Great American Beer Festival in September in Denver." Sensory analysis done by YCH and presented in a recent webinar showed how the Cryo process accentuated the most valuable components of the Kiwi hops, which downplaying the less desirable astringent character such as grassiness and woodiness. For example, Nelson Sauvin™ in Cryo™ brand pellets accentuates stonefruit and berry character but it's less grassy; Motueka™ shows more sweet aromatics to go with the famed "mojito" hit but dials back the hedgerow woody character; Riwaka™ further turns up the booming grapefruit citrus but is less grassy and vegetal; while Nectaron® is especially vibrant with accents of citrus, peach and pineapple but also ramping the herbal and berry notes. Nectaron® in Cryo™ brand pellets form continues to prove what brewers are discovering for themselves already, that it's an incredibly "true" hop in as much as what you smell in the bag is what you get in the beer. "There are some hops you rub and smell and your sensory memory from that moment and what comes out in the finished beers can be significantly different," says Pascal Fritz. "With Nectaron® what goes in is what comes out in the finished beer, what you get from the bag is what you get in the beer." High Demand from Brewers Fritz says that while Cryo Hops are hugely in demand, brewers' feedback is that T90 pellets of the all the Kiwi hops still have an important place. "While Cryo is now introducing much more flavor into the beers most breweries are using combinations of T90 and Cryo as it helps balance the overall flavor profile." While there is now a more consistent supply into North America of these sought-after varieties, Fritz says the demand is also strong. "The volume difference between North American varieties and New Zealand varieties is vast but the enthusiasm for New Zealand Hops is significant and they are getting gobbled up pretty quickly." Why Cryo? Derived from the Greek word 'kryos', meaning frost, Cryo Hops® is an industry-leading, cryogenic hop-processing technology used to separate whole cones into two components—concentrated lupulin and bract. Each component of the hop is preserved using low temperatures in a nitrogen-rich environment during the entire process, from separation to pelleting. Cryo Hops® pellets are the concentrated lupulin of whole-leaf hops containing resins and aromatic oils. It is designed to provide intense hop flavor and aroma, enabling brewers to efficiently dose large quantities of alpha acids and oils without introducing astringent flavors or vegetative material. Cryo Hops® pellets can be utilized anywhere whole-leaf hops and hop pellets are traditionally applied. Cryo Hops deliver: • Nearly twice the resin content of traditional T-90 hop pellets • Intense contribution of hop flavor and aroma • Reduced grassy and vegetal characteristics • Increased yield through reduced brewhouse and cellar trub • Cost savings and net increases in revenue per batch Cryo Hops solve multiple problems for the brewer by concentrating the flavors of the lupulin into pellets or powder. In short you can make more beer with a less hops. And with less leaf material in the finished Cryo Hops, less beer is wasted to trub, increasing the yield. For the drinkers, less leaf material means less astringency, or hop burn and they get more of the flavour they desire. Cryo Hops, because they weigh less, reduce costs when it comes to shipping and take up less space in cold storage. Because there's less leafy material, there's less surface area for hop acids to adhere to which increases hop utilization. There's also less waste and an easier cleanup. Who doesn't want that? If you want more hop astringency yet like the advantages of T-45 pellets, use a blend of T-45 and T-90.  And if you are looking to reduce the "green" sensory component as much as possible…use all T-45.      Contact your local YCH Regional Sales Manager to get ahold of NZ Cryo Hops.   Click here to shop all NZ Hop Varieties on YCH Here
Read More