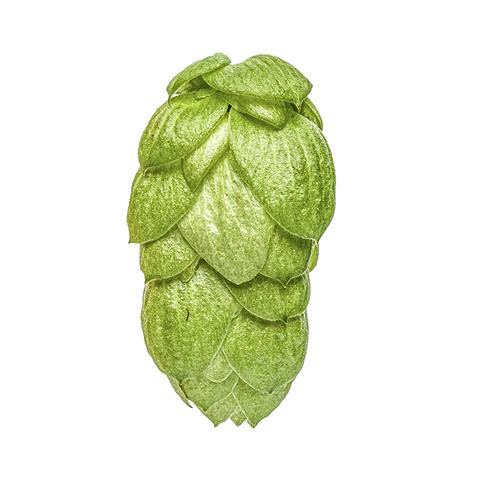 Green Bullet™
---
(11-14 % AA)
A dual purpose / bittering hop with a spicy dried fruit character and solid finish
Breeding:
Released from the New Zealand DSIR (now New Zealand's Plant & Food Research) in 1972. Green Bullet is a triploid alpha variety that was bred by open cross pollination of the New Zealand "Smoothcone" variety. The era was one where alpha potential was rapidly being recognised by brewers and the New Zealand alpha varieties were certainly pushing the boundaries.
Selection:
Selection can be confusing with New Zealand bitter types due to aromatic qualities not usually associated with alpha varieties. The Green Bullet, albeit quite high in alpha, also produces high levels of floral oil that complement and balance the piny resinous hop character.
Brewing:
Green Bullet delivers a traditional bittering quality and hop flavour. A flagship within the New Zealand brewing industry and considered a bittering variety for lager it is more often found these days in big ale styles. Green Bullet also carries a solid Styrian spicy characteristic which also finds it at home in a freshly drawn pint of bitter or an Irish style dry stout.
'A brewery workhorse'
Applications:
Used extensively as a utility Brew house workhorse and found in breweries across the World . This "go to" hop is a traditional bittering type that now finds applications throughout the brewery from late additions through the hopback/ whirlpool and dry hopping.
Resources:
---
---
Need help?
+64 3 544 8989
nzhops@nzhops.co.nz